FREE DEMO TEMPLATE - try it!
We want to show you how easy it can be.
So, especially for our dear designers from all over the world, we have prepared a FREE DEMO TEMPLATE.
Click here and try it yourself.
Go to download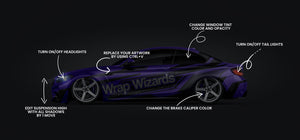 browse all products
Explore ALL CREATED TEMPLATES sorting it by brand, year, model or any other specific attribute.
We made the searching comfotable and quick.
You'll always find what you need.
Browse all